OUR PAELLA CATERING CARAVAN
To build La Levantina trailer we have chosen, in our opinion, the best company in the UK –
Rocket Caravans. Extremely well built trailers, and extremely kind people.
Meanwhile we are building the website, all 20′ caravan photos are from Rocket Website.
When they deliver our caravan to us, we will put the real ones!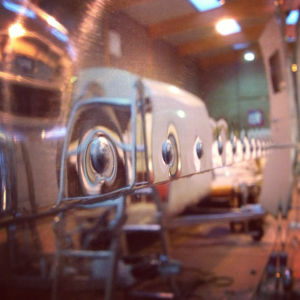 the outside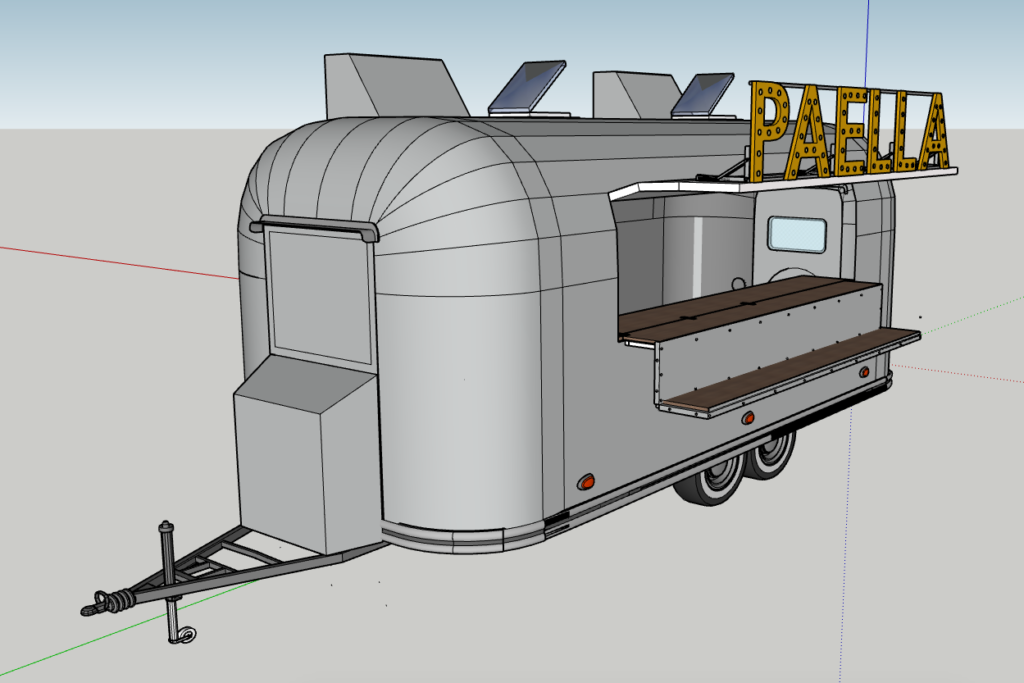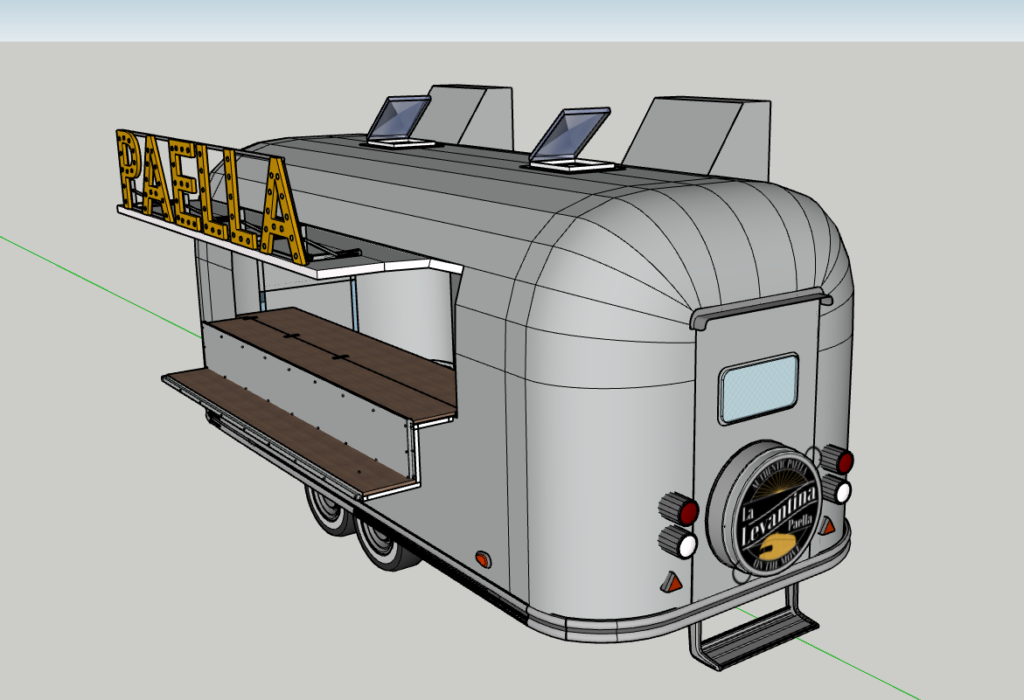 (La Levantina 3D drawings have been made by Jorge G.Brotóns. All rights reserved.)
THE INside
We will be fitting out the interior ourselves at the VanpA Engineering workshop
Our paella trailer will be finished when Covid-19 quarantine is over.
PLEASE TAKE CARE.