O

ur
Story
From England to Spain
This story begins with Paula Machin leaving her native England to move to Madrid after finishing her university degree.
After a career in banking, she opened her own Bakery -Cream Bakery Madrid- from 2010 to 2020. She worked with wonderful customers, the best companies and chefs in the country, gathered more than 25,000 followers on social media, and appeared on national television channels which endorsed her excellent work.
In Madrid 2004, Paula meets Jorge Guzman Brotóns, originally from the southeast of Spain, known as the Levante region. Finally they marry in 2010 in the UK.
Why Paella?
Because It's healthy and delicious!
Jorge's family has been cooking paellas since at least 1920. The first information we have is on the farm "El Espino", which was bought by Jorge's great grandfather, M.D. Joseph Brotóns.
Jorge and his family have owned, and still own, paella restaurants in different parts of Spain, mainly in Levante and Madrid. Family members who do not have restaurants continue to make paellas for their family gatherings or with friends. You can say that they are obsessed with paella!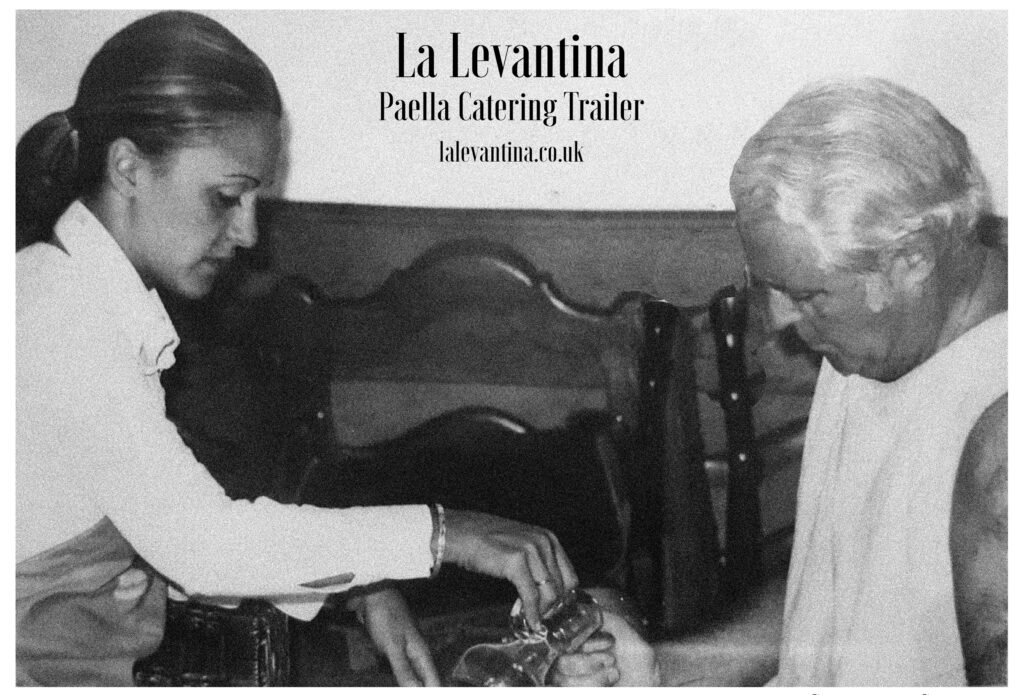 Today this tradition is more important than ever because authentic paella is a difficult dish to cook, the ingredients must be perfect and the rice must be of high quality (we buy our rice in Valencia, some of the best varieties of rice grains for paella are found there). Nowadays this tradition of authentic paella is dwindling, even in Spain, where only a few places can say they cook real paella.
From Spain to England
After 20 years in Madrid, and many visits to the UK, in 2018 Paula begins to miss her home and her family. Paula and Jorge decide to return to England to do something that has been on their minds for a while … build a food truck!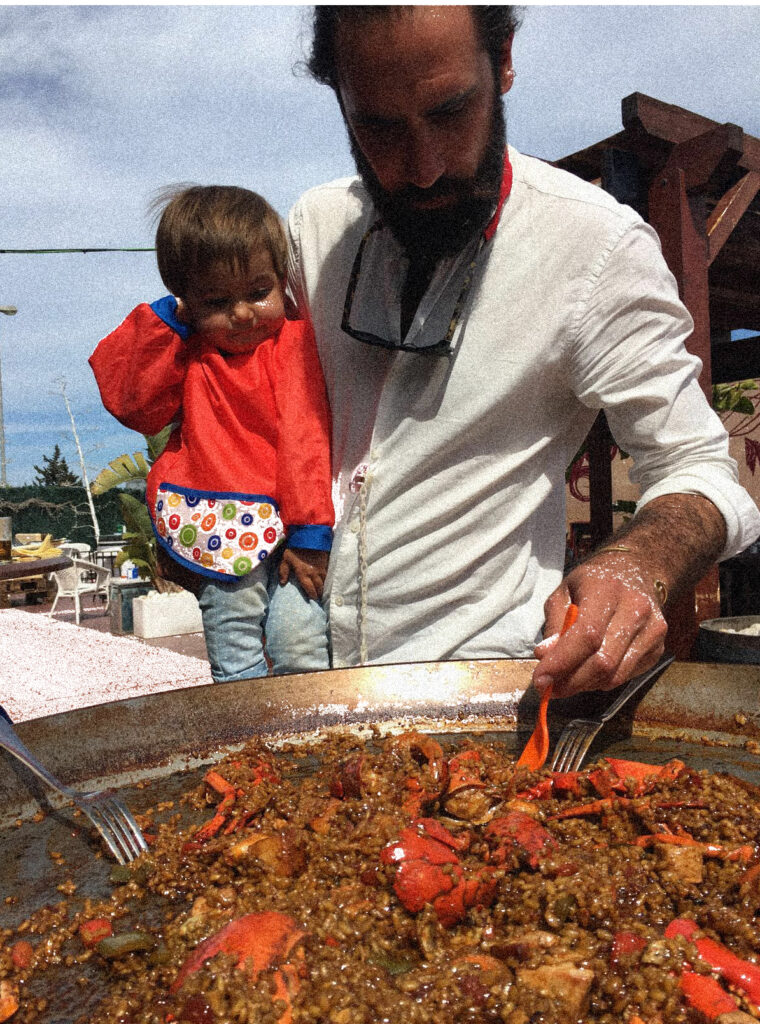 Due to the complications of paella preparation, as well as the large dimensions of paella pan and burner, we understand why paellas in the UK are prepared outdoors. The design of the caravan inside has been very complicated, as has the food preparation process. But this is where Jorge's long family tradition in paella, Paula's knowledge on food lines have all come together.
Looking forward to meeting you all!
Paula & Jorge.